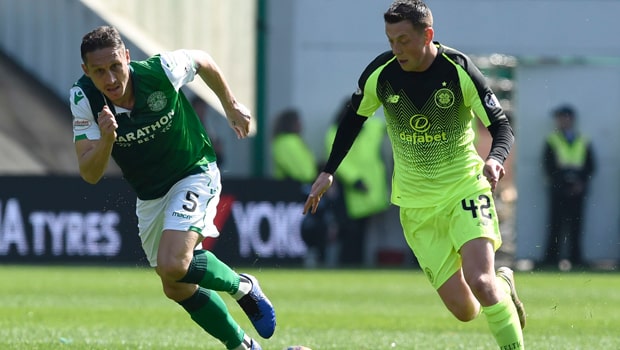 Celtic playmaker Callum McGregor says his side will not let up as they look to win yet another domestic treble.
The Hoops are just weeks away from claiming a treble for the third season in a row, something that has never been done before.
Celtic have already won the Scottish League Cup and they could claim the Premiership title this weekend when they take on Kilmarnock.
Neil Lennon's men are nine points clear of second-placed Rangers after back-to-back draws, while they can also win the Scottish Cup in the final weeks of the season.
Hearts will be their opponents on May 25 but McGregor believes his team are better at dealing with pressure situations, while Rangers and Aberdeen have crumbled in recent years.
"It helps we've been in that position so many times now in the last few years," he told reporters.
"You just become experienced in those moments when the game is on a knife-edge.
"We manage to keep our cool and the other team will maybe get a player sent off, then they have to change their game plan and we come alive.
"It's as much about keeping your temperament as it is about trying to play your football and score goals and all these sorts of things. That experience helps us as we have been there so often.
"It's something we've always tried to stick with in this group, probably since the change of manager when Brendan (Rodgers) came in. There was that real calmness.
The games are going to be frantic, but we just stay calm and we've been in these moments a lot now.
"You just learn by experience to keep calm and now the new manager has come in and kept that same message."
Leave a comment