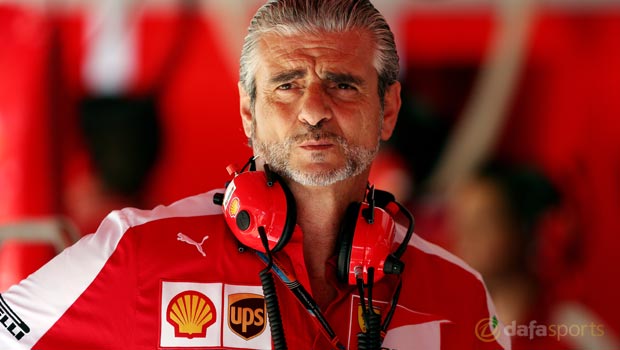 Ferrari team boss Maurizio Arrivabene has warned his team's passionate fans not to expect too much at their home Italian Grand Prix.
Arrivabene has confirmed that the Maranello outfit will take some engine upgrades into the race at Monza, but he is still concerned that a lack of pace will hamper Ferrari on a track where straight-line speed could make all the difference.
He told reporters: "We know very well that the characteristics of Monza are similar to Spa and Barcelona, which are less suitable for our car.
"I am sorry because it is the Italian Grand Prix, but I want to be a realist. I have no intention to deceive the Tifosi – I prefer to say things as they are."
Ferrari aces Sebastian Vettel and Kimi Raikkonen can be backed at 1.75 and 4.00 respectively to secure a podium finish at Monza a week on Sunday.
The Scuderia have not tasted victory in their home grand prix since 2010, when Fernando Alonso took the chequered flag, with Ferrari having won on home soil 19 times since the Formula 1 World Championship started.
Meanwhile, Arrivabene has defended the tyre strategy used at the Belgian Grand Prix last weekend, where Vettel suffered a blowout on his penultimate lap, which cost him a likely podium finish.
He added: "The strategy was absolutely right. When we do the strategy we have the data and the data is based on the strategy."
Vettel and Raikkonen are currently third and fourth respectively in the drivers' standings this season, with the former having win in Malaysia and Hungary.
Leave a comment