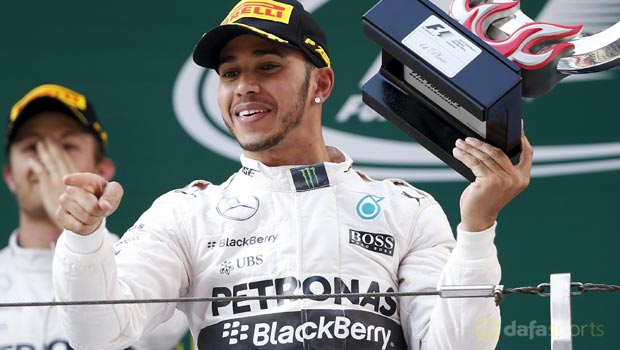 World champion Lewis Hamilton cruised to victory in the Chinese Grand Prix in Shanghai but the real talking points unfolded in the post-race press conference.
The British driver was in complete control of the race from start to finish and was apparently happy to keep some pace up his sleeve.
Hamilton only truly pushed his car to its limits around the key pit-stops and his Mercedes teammate Nico Rosberg felt those tactics were deliberately compromising his race as he was forced to duel much more closely with Sebastian Vettel in order to hold on to second place than he felt was necessary.
When the front three sat down for their post race press conference the Mercedes teammates clearly had different points of view on the issue of race pace.
Rosberg accused Hamilton of "unnecessarily compromising my race" by "driving slower than was necessary".
However, the world champion responded by insisting his only job is to look after his own car and get home in one piece – while claiming his teammate could have tried to pass him if he wasn't happy.
"It's not my job to look after Nico's race. My job is to manage the car and bring the car home as fast as possible and that's what I did," Hamilton said.
"I didn't do anything intentionally to slow any of cars up. If Nico wanted to get by he could have tried, but he didn't."
The apparent tension between the Mercedes driver's was heightened when Rosberg revealed in an interview following the press conference that the team had discussed the possibility of the driver in front 'backing-up' the second car into Vettel and agreed it would not be in the best interests of the team.
Leave a comment