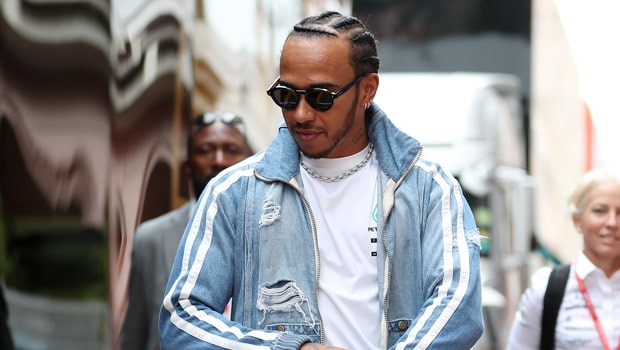 Lewis Hamilton says he is ready to fight to ensure that the British Grand Prix at Silverstone remains a fixture on the Formula 1 calendar.
The race will take place this weekend but, as yet, no deal has been signed to keep Silverstone on the rota for 2020. Talks are ongoing and a deal is expected to be completed.
There has been talk of a future move towards a London City street circuit race, something Hamilton appears less keen on.
"The ultimate race circuit," Hamilton told Sky Sports. "This is a Grand Prix we can never lose. Formula 1 loses this and it loses so much of its essence."
The five-time world champion has won his home race on five occasions while Mercedes have been completely dominant this season and Hamilton will be favourite to take another chequered flag come Sunday.
Any attempts to steer the British Grand Prix away from its iconic home – it has resided at Silverstone permanently since 1987 – should be resisted according to Hamilton.
"It feels to me 'not while I'm racing,'" Hamilton replied when the prospect of losing the race as it stands was put to him.
"Not while I'm here, I'll fight for it. This has the biggest crowd of the whole year, the biggest attendance of the season, and there's no way I would allow that to happen.
We have to fight for it." Hamilton is 1.70 to win the British Grand Prix on Sunday, with Mercedes teammate Valtteri Bottas priced at 4.75 and Ferrari's Sebastian Vettel 6.00.
Leave a comment