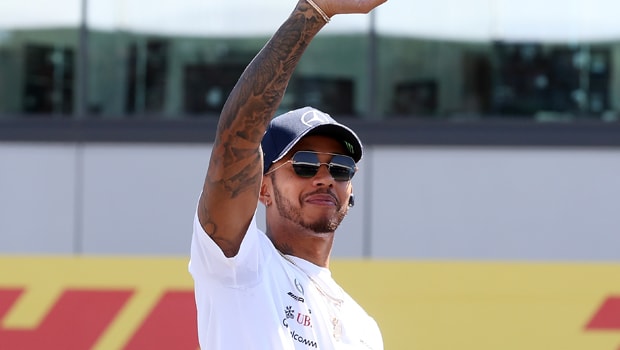 World champion Lewis Hamilton is welcoming a title race from rival Sebastian Vettel, with the Briton suggesting pressure brings out the best in elite performers.
The Mercedes driver is 24 points ahead of his Ferrari rival as the Formula 1 season restarts this weekend with the Belgian Grand Prix.
Hamilton is aiming for his fifth world championship win but, with nine races remaining, Vettel also remains intent on becoming world champion for the fifth time in his career.
Asked if the pressure was going to mount on both of them, Hamilton would only suggest that he expects to thrive when it does increase.
"I can't tell you how Sebastian feels with the pressure. I can only tell you the pressure on me. It's as great as it can be. But I wouldn't want it any other way," he said.
"As humans, pressure leads us to try to do extraordinary things, to evolve, to push the envelope, to be better in all areas."
Hamilton went into the summer recess having won the last two races in Hungary and Germany to boost his title hopes significantly.
Belgium and Italy come next, before the Singapore Grand Prix in mid-September, a race where Ferrari have traditionally done poorly. For that reason, Hamilton is eager to make hay quickly.
"We have had two great results which have been fortunate for us," he said.
"I look at these next two high-speed circuits and we need to hammer hard to come away with great points before Singapore, where we struggle.
"I don't know how we are going to fare around some of those other circuits and these two I feel like we have a better chance compared to the last two races and we need to make sure we deliver what we did the last race and capitalise on the positives."
Vettel is 2.25 favourite to win Belgium this weekend, with Hamilton just behind at 2.30.
Leave a comment