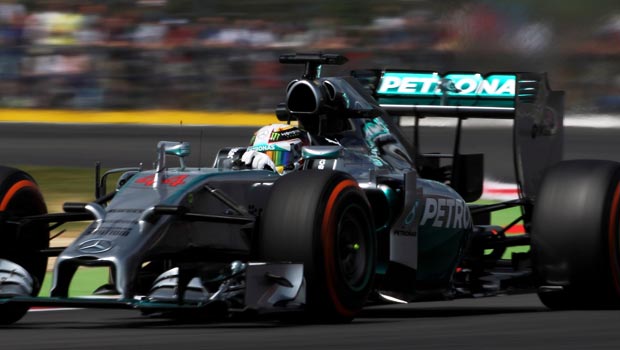 Lewis Hamilton is hoping he can close the gap on Mercedes team-mate Nico Rosberg this weekend when the season heads to his favoured Hungarian Grand Prix.
Hamilton has claimed four wins at the Hungaroring, a record he shares with German great Michael Schumacher, and he hopes that a fifth win will help him close in on Rosberg.
The Brit sits 14 points adrift in the Drivers' Championship and is keen to try and make up some ground before the summer break.
If Rosberg finishes outside of the top four and Hamilton does claim victory then he can take his break comfortable in the knowledge that he leads the standings.
Hamilton said: "I don't really have any secrets there – I've just been very fortunate in that race and it's a circuit I really enjoy.
"It's one where you can really attack, which works for an attacking driver like myself, so perhaps it suits my driving style a little bit more than some others.
"I'm doing absolutely everything I can to get back on level terms with Nico in the title battle – I can't focus more or work harder than I am doing right now."
The 29-year-old has been forced to dig deep and show character over the past few weeks while a slip-up in qualifying left him at a disadvantage in Sunday's race in Germany.
However, Rosberg has been cool and composed, showing real consistency by claiming pole in four of the last five events and not finishing outside the top four all season.
Leave a comment