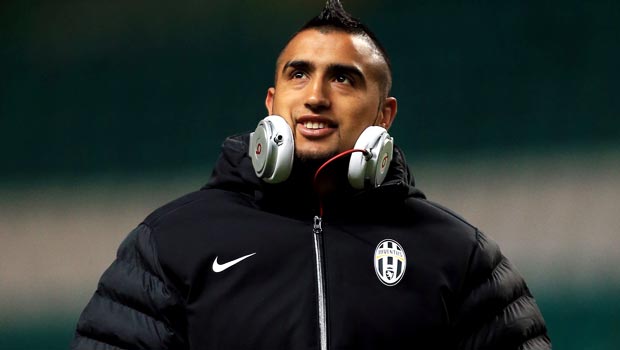 Carlos Tevez believes that Juventus must do everything in their power to keep hold of highly-rated midfielder Arturo Vidal this summer, amid interest from his former club Manchester United.
The Argentinean made the move across Manchester in 2010 under controversial circumstances, leaving the red of United behind for the blue of Manchester City.
The striker also had his problems at the Etihad Stadium and eventually secured a move to Serie A in 2013 and he is hoping that new boss Massimiliano Allegri can keep the squad together.
Vidal has been a dominant member of the team that has claimed three successive Scudettos and starred at the World Cup for Chile, despite undergoing surgery just weeks before the first game.
The 27-year-old is understood to be high on the wish-list of new manager Louis van Gaal, who is looking to reshape the squad this summer.
Tevez insists that Vidal is a "phenomenal" midfielder and has warned Juventus chiefs about the danger of losing someone with his ability.
Tevez said: "Vidal's phenomenal and a real champion.
"I hope he stays here because we can't afford to let our champions leave."
The Bianconeri, who can be backed at 1.80 to win the league, have added Patrice Evra to their ranks, ending his eight-and-a-half-year stay at Old Trafford to embark on a new challenge – a move that Tevez welcomes.
He added: "I'm delighted with Evra's arrival – he's a great friend of mine.
"Let's now wait and see when we have our full squad what objectives we can set ourselves this season in Serie A and the Champions League."
Leave a comment