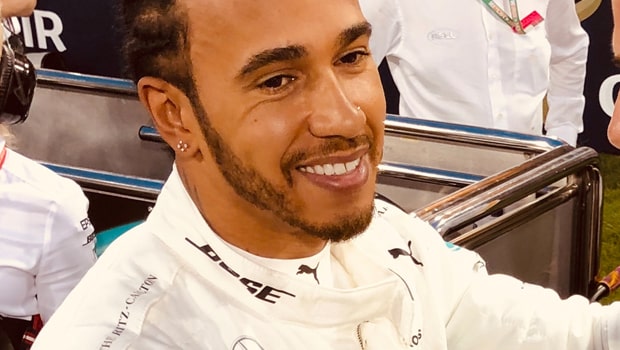 Mercedes' Lewis Hamilton feels his team got lucky as he claimed overall glory at Sunday's Bahrain Grand Prix.
Ferrari had dominated the majority of the weekend at Bahrain International Circuit and Charles Leclerc had looked on course to claim his maiden triumph in Formula One, only for a late engine glitch to cost him the victory.
Reigning world champion Hamilton was the man to prosper in Sakhir and Mercedes have now won the opening two races of the new season, following on from Valtteri Bottas' triumph in Australia.
However, Hamilton felt both he and Mercedes were 'lucky' to claim their latest victory, insisting Leclerc had fully deserved to take the chequered flag.
"Ferrari dominated all weekend and Charles deserved this victory," Hamilton admitted.
"We were very, very lucky today. But this is motor racing and reliability is real key player."
The Brit, who is priced at 2.00 to win a sixth world title this year, acknowledges Mercedes have work to do over the coming weeks, as he fully expects Ferrari, and Leclerc in particular, to improve as the season develops.
"We've got work to do. The car needs to be quicker," the 34-year-old added. "This is a learning day – because Charles is only going to get stronger.
"We are happy but we are also conscious and aware of how lucky were to come away with a one-two. We can't be jumping around in excitement because we know that Charles did the job should have won."
Leave a comment