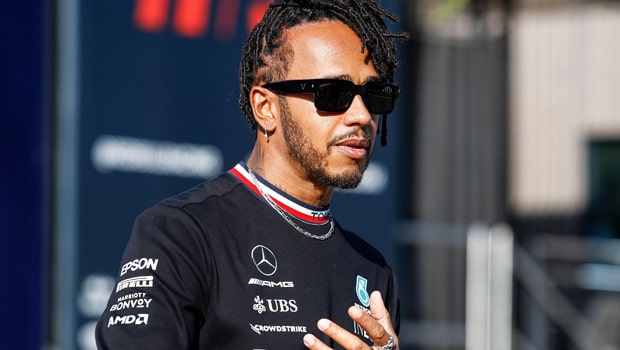 Lewis Hamilton is the first Formula 1 driver to reach 100 wins after his victory at the Russian Grand Prix on September 26.
"Great effort guys. That was hard work, it's taken a long time to get that 100 but so grateful to all of you," Lewis Hamilton said on team radio "Fantastic call on the rain tyres," A delighted Hamilton also takes the championship lead with that victory.
2021 Driver Standings
1 Lewis Hamilton 246.5
2 Max Verstappen 244.5
3 Valtteri Bottas 151
4 Lando Norris 139
5 Sergio Perez 120
6 Carlos Sainz 112.5
7 Charles Leclerc 104
8 Daniel Ricciardo 95
9 Pierre Gasly 66
10 Fernando Alonso 58
He won his 92nd Formula 1 race at the Portuguese Grand Prix on October 25, 2020, breaking Michael Schumacher's all-time record. This is what he tweeted back then:
"NINETY TWO WINS 🤯 Today is beyond my wildest dreams. I couldn't be here today without my team, continuously innovating and pushing the barrier in this game. I'm so grateful to have you guys by my side through this journey…
 It's been such a privilege to work with you all. I'm thinking of Michael today, I will forever have the utmost admiration and respect for you, it's truly been an honour to be mentioned in the same sentence as you… 
And to you #TeamLH, I can't express how grateful I am for all of you. All I can say is thank you, from the bottom of my heart for always believing in me. Still We Rise 🏆 #92.
Lewis Hamilton previously tied Michael Schumacher's all-time wins record in Formula 1 with 91 with his win at the Eifel Grand Prix in Germany on October 11, 2020.
Hamilton recently told Eurosport that he does not know why the 'Dream' move to Ferrari never materialized. He has been linked with Ferrari at various points during his legendary career but he's never been particularly close to joining the Italian team. The British driver is seeking a record-setting eighth Drivers' Championship this year and he revealed that he will retire if he starts getting slower.
Leave a comment