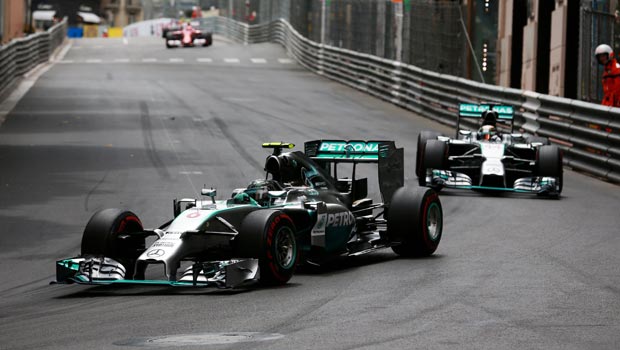 Mercedes' Lewis Hamilton insists he is happy to be the one chasing for the world title as he tries to close the gap on current leader Nico Rosberg.
The Brit set the early pace in practice at the Austrian Grand Prix after Rosberg had led in P1.
Hamilton currently trails Rosberg by 22 points in the drivers' standings, but he is hoping to make a winning start on his debut at the Red Bull Ring.
The former world champion is behind his German team-mate in the title race despite winning four races so far this season.
Two retirements in Melbourne and Montreal have cost him dear, but he still feels that he can catch Rosberg before the season is concluded in November.
He told Sky Sports News: "For sure hunting definitely brings out the better side.
"When you're in front you feel vulnerable and you're open, any mistake you make you're going to be caught up. So hopefully I can continue to apply that pressure."
Rosberg is confident of being able to extend the gap between himself and Hamilton, but he admitted his team had some work to do on his W05.
"There are a few things that weren't ideal, so we're just pushing on and trying to sort everything out," the championship leader said.
"A new track so it's always a learning process every lap. There are a few areas of the car like braking and general balance – and it was bouncing a lot down the straight just now. That goes into the braking zone, so it's a very unusual feeling and we need to look into that."
Leave a comment