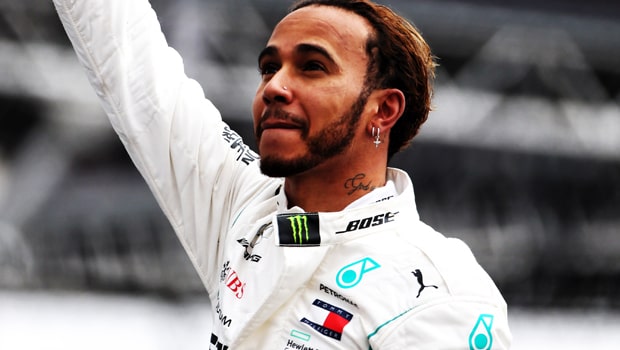 Lewis Hamilton wants Mercedes to 'dominate' Formula 1 going forward and the world champion appears to have a happy team behind him.
A fortnight after Hamilton secured his fifth Drivers' Championship at the Mexican Grand Prix – and the Briton's victory in Brazil confirmed Mercedes as Constructors' Championship for a fifth successive season.
While they've got a long road ahead in attempting to bridge the gap to Ferrari's record 16 titles, Hamilton hopes he can help Mercedes stay top of the class.
"I want to continue to help elevate Mercedes to make them the most successful brand of all-time," Hamilton told Sky Sports.
"I am so proud to have been part of it – and here's to many, many more.
"They give me the tools and I try to do the best I can with it. I'm proud that I'm able to sometimes bring a little bit more than is needed or that it's capable of, but that's what I live for."
Mercedes technical boss James Allison paid a gushing tribute to Hamilton after his Brazilian win, suggesting he had been 'the difference' in a gruelling campaign with his sheer consistency and brilliance in equal measure.
"You have to say that this year Lewis has made the difference for us," Allison said.
"He keeps putting it on pole, when it's wet he's always at the front, and in the races we can make mistakes and he will recover it by doing something on the track that nobody saw coming, and he spends the whole year not making a mistake. "He is the consummate racing driver."
Leave a comment