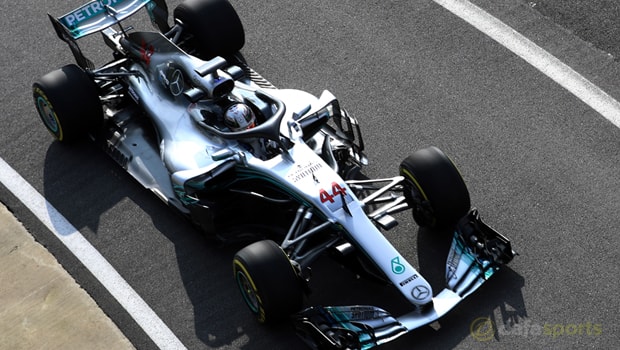 Lewis Hamilton feels Ferrari may hold the advantage over Mercedes at the Canadian Grand Prix after the latter failed to deploy an engine upgrade.
The world champion fears Mercedes may lose critical performance, having elected to delay their engine upgrade until after this weekend in Montreal.
Mercedes were due to introduce their second power unit of the season but they have been forced to shelve their upgrade package, owing to what they labelled a "quality issue".
It will now be rolled out in time for the French Grand Prix instead and Hamilton is wary of the impact that may have this weekend.
"This is a power circuit, so it was our target and it definitely would have been helpful," Hamilton told Sky Sports.
"But the guys worked as hard as they could and had to take a sensible decision to not bring it here, which is definitely unfortunate, but we'll try and make do without. But it will mean our performance is probably not the greatest."
Mercedes and Hamilton have won the last three races at the Circuit de Gilles Villeneuve, while the four-time drivers' champion has six Canadian Grand Prix wins in total.
Adding to that tally remains high on the agenda but Hamilton concedes it may prove an uphill battle against title rival Sebastian Vettel and company.
"Naturally I'm still here to win but, as I said, if they've got upgrades on their engines, which are going to be a tenth to two tenths.
Ferrari are particularly very strong on the straights, it'll be interesting to see if we are able to match them or not. But we'll give it everything, that's for sure."
Asked if Ferrari now have an advantage, Hamilton replied: "Yeah, also particularly if they do bring their upgrade with the engine."
Hamilton is 2.50 to win the Canadian Grand Prix, with Ferrari's Vettel 2.63. Recent Monaco winner Daniel Ricciardo of Red Bull is 12.00.
Leave a comment