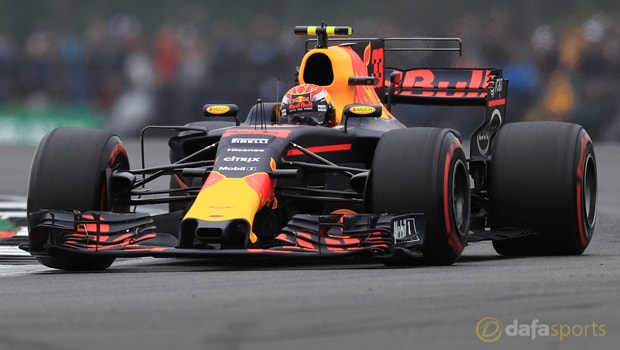 Former Formula One driver Jochen Mass believes Red Bull's Max Verstappen is "too convinced of himself" and was given too much praise following his maiden Grand Prix victory.
Verstappen made the switch to Red Bull from Toro Rosso prior to last year's Spanish GP and he became the youngest-ever winner of a Grand Prix at 18 when triumphing at the Circuit de Barcelona-Catalunya.
Huge praise was heaped on the shoulders of the Dutchman, who is now 19, and many thought he would have a good chance of challenging for the Drivers' Championship this season.
However, Red Bull have struggled to match the pace of Mercedes and Ferrari, leaving the four-time constructors' champions third in the standings, 223 points behind the Silver Arrows in first.
Verstappen has failed to add to his Spanish success although seven podium finishes have been recorded – the most recent of those coming in China earlier in the campaign.
German Mass, who started 114 grands prix, has now doubted how good Verstappen really is and believes there was far too much hype after the win in Spain.
He told T-Online: "Verstappen is too convinced of himself, I think it's because the hype about him came far too early.
He was praised to heaven after his victory in Barcelona, which he won with a lot of luck.
"Now miracles are expected of him. Sure, Max is a talented boy, but how good he really is we will see in the future."
The Singapore Grand Prix gets underway on Sunday and Verstappen is 8.50 to win the night-race at Marina Bay whilst his Australian team-mate Daniel Ricciardo is priced at 8.00.
Leave a comment