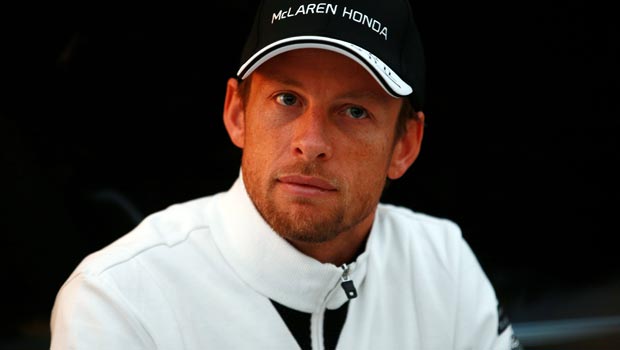 Jenson Button says McLaren-Honda expected teething problems after managing just 12 laps during the first two days of testing in Jerez.
The Woking-based outfit have switched engine providers from Mercedes to Honda for the 2015 season after a disappointing campaign last year as they failed to win a single race.
Given the success McLaren and Honda have enjoyed when working together in Formula 1 in the past, hopes were high of a positive campaign.
However, the first two days of testing in Jerez have given cause for concern as Fernando Alonso completed just six laps on Sunday.
Button was only able to match the Spaniard's total on Monday as technical issues resulted in him completing just 10% of the target set by racing director Eric Boullier.
While Alonso was able to rack up more time in the MP4-30 on Tuesday, questions have still been asked about how well the McLaren-Honda will fare at the start of the season next month.
Button is remaining upbeat about the team's chances of success this year though, claiming they hope to iron out any issues they have in testing.
"We expected this test to be tricky – and the next two days probably won't be plain sailing, either," the Briton said.
"But people have short memories. Look at last winter; the first test of 2014 was very tough for everyone, too.
"So there are no real worries at the moment. We're just hopeful we've solved our issue. The last run of the day seems to have sorted the problem out, so I hope tomorrow will be a little easier."
Leave a comment