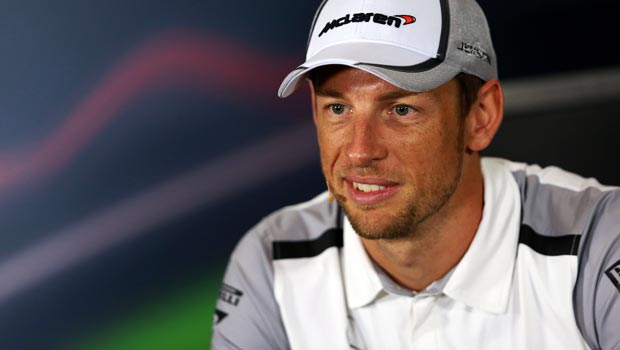 McLaren driver Jenson Button has refused to discuss his future with the team ahead of the British Grand Prix.
The 34-year-old heads to Silverstone this weekend with strong words ringing in his ears from team boss Ron Dennis who has told him to "try harder".
McLaren are currently languishing in sixth place in the Constructors' Championship standings on 72 points, with Williams, Force India, Ferrari, Red Bull and Mercedes all ahead of them.
Button himself is 122 points behind Drivers' Championship leader Nico Rosberg ahead of the ninth grand prix of 2014 and admits the situation is far from ideal.
He said: "When we're in the position we have been for 18 months, it's not easy for anyone in the team.
"We all need to work harder as a team. I don't think we should be pointing our finger at any individual.
"We have got ourselves in this situation and we have to get ourselves out of it. I don't do things in half measures."
Button, who is out of contract at the end of the season, added: "For me, it's about doing the best job I can.
"We're not where we want to be, where we're used to being. But I can't discuss the future right now."
Mercedes driver Lewis Hamilton is the 1.71 pre-race favourite to take the chequered flag in Northamptonshire on Sunday afternoon with The Field 2.14.
Leave a comment