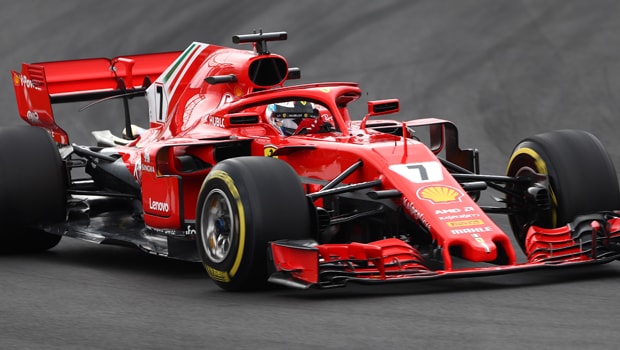 Former F1 world champion Jacques Villeneuve believes Ferrari should go for experience instead of youth and offer Kimi Raikkonen a new contract for the 2019 campaign.
Ferrari are yet to confirm their driver line-up for 2019 although Sebastian Vettel will definitely be taking one of the seats with his contract not expiring until the end of the 2020 season.
Raikkonen's future at the Italian outfit, who are currently second in the Constructors' Championship, is less than certain and he is yet to be offered a new deal despite his current deal running out at the end of the year.
Several reports are claiming a deal is in place for Sauber driver Charles Leclerc to take the second seat in 2019 although this has not been confirmed by either party.
Villeneuve, who won the world title in 1997, believes Ferrari will be making a mistake by promoting youth and has called for Raikkonen to be handed a new one-year contract.
"Look at the work [Kimi's] been doing," he told F1's official podcast Beyond the Grid.
"He's third in the championship, he's often quicker than Vettel and when he's not he's just a tenth behind. He's paramount in the development of the car. The whole team works fantastically well now.
"Put a young 'cub' next to Vettel and what will Vettel do? He'll try to eat him alive. Either he will destroy the young cub or it will end in tears and the whole team will end up going slower within two years. That's not constructive."
The F1 action returns next weekend in Belgium at the Spa-Francorchamps and Raikkonen is 7.00 to win the Grand Prix, behind team-mate Vettel who is the joint 2.30 favourite alongside Mercedes ace Lewis Hamilton.
Leave a comment