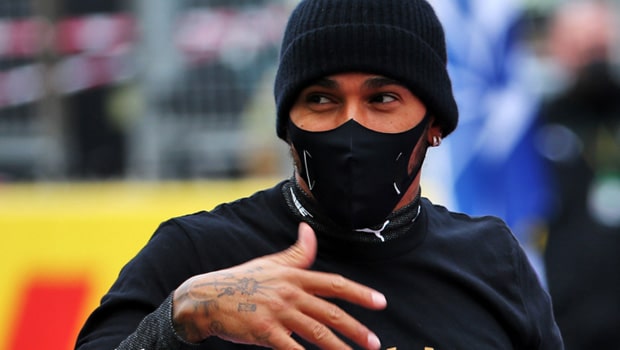 British driver, Lewis Hamilton has taken his legend a step further after winning the World Championship title for a record 7th time. The win ties him with former German driver Michael Schumacher. Hamilton won the title on Sunday after winning the Turkish GP, his 94th win on a track. Last month, Hamilton also equalled two of Schumacher's records, with the most wins on a track, after winning his 8th Hungarian GP, and also the record of the most races won, matching and then surpassing the record of 91.
At the track there in Istanbul on Sunday, Hamilton came from being sixth in the fifth lap to surging ahead and eventually winning the race on worn-out tires.
Hamilton joined Formula 1 13 years ago and within that time has proven himself as one of the best to ever get behind the steering wheel. Having won more races than Schumacher, Hamilton could be considered the greatest driver of all time, and he is showing no sign of stopping as he said after Sunday's victory, "Seven is just unimaginable but when you work with such a great group of people and you really trust each other, there is just no end to what we can do together, me and this team. I feel like I'm only just getting started, it's really weird."
This is the fourth consecutive year that Hamilton would end the season with the World Championship title. Hamilton still has a chance to win more races this year as there are three races left for the season.
Earlier in the season, it was understood that Hamilton's future in Formula 1 was a bit uncertain since his contract with Mercedes was ending with the season and he had given no sign that he was renewing the contract with the team. This led to speculations that Hamilton could join another team for the 2021 season. But the real fact may have been that both Hamilton and Mercedes had to halt contract negotiations till Hamilton won his 7th title, which he has now done.
Mercedes team boss, Toto Wolff has come out to say that they were going to begin negotiation talks with Hamilton in the coming days.
Leave a comment