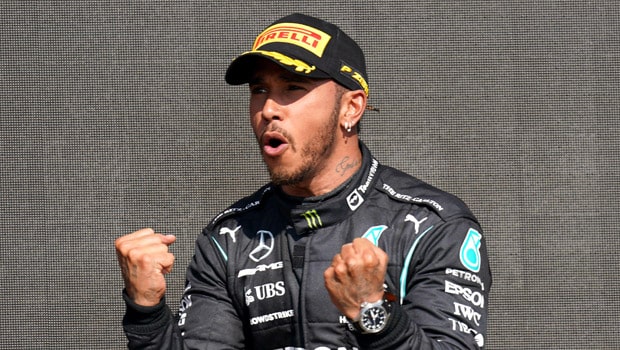 Lewis Hamilton achieved something many drivers before him have only dreamt of as he crossed the finish line first at the Russian Grand Prix. The victory, which was his first in a couple of weeks, marked his 100th F1 race win.
Just last year, he equalled F1 legend Michael Schumacher's record of 90 races, as well as a seventh World Championship. But it did not take him up to a year to enter the 100 club. The win saw him overtake Max Verstappen on the Drivers Standing and also helped Mercedes maintain the lead on the team standings.
Hamilton began the race at fourth place, as 21-year-old Lando Norris claimed pole position. But that did not prove to be much of a disadvantage. By lap 47, Hamilton was already second place with Norris still leading the pack.
Six laps later, Hamilton took the lead and was hotly chased by Verstappen, who began the race at the last position. Hamilton was able to maintain a steady pace as he avoided being overtaken by his closest rival this season. The race ended with Verstappen in second place while Ferrari's Carlos Sainz came third. Norris, who began the race as P1, finished seventh.
Hamilton's new record would not be beaten anytime soon. To understand just how much of a feat he has achieved, the active driver with the second-most wins is Sergio Perez with 53 wins followed by Fernando Alonso with 32 wins. Even if Hamilton retires today, it would take decades before his record can be beaten.
As he aims for an eighth world championship title this season, Hamilton has had to deal with Verstappen, who he leads with just two points on the driver standings. But with a few more races to go, all still looks clear for Hamilton to achieve what he seeks the most. He has already established himself as one of the greatest drivers to grace the sports but the new record was proof that he still has a lot more to give.
Leave a comment