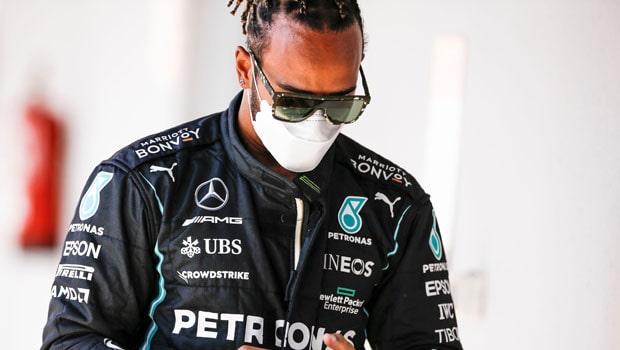 Portuguese Grand Prix winner, Lewis Hamilton, has said that the Red Bull team was making a lot of mistakes, which was what was giving Mercedes their lead this season.
Mercedes currently leads the constructor's standings while Hamilton is at the top of the Driver's Standings, 8 points ahead of Red Bull driver, Max Verstappen. Hamilton and Verstappen have maintained a steady rivalry this season. Out of the three races so far, Hamilton has won two while Verstappen has won one. Where Hamilton came first, Verstappen came second. Where Verstappen came first, Hamilton followed closely behind.
As Hamilton chases his eighth world championship title, the one person in his way is the Red Bull driver. However, Hamilton believes that Red Bull's mistakes are helping to amplify Mercedes' effort this season. This comment could be pointing to the Bahrain GP, where Verstappen had the lead until he was told to give up the position by his team after exceeding track limits. This allowed Hamilton to win the race. A similar thing happened at the qualifying round of the Portuguese GP, which cost Verstappen pole position.
Speaking recently in an interview about the last race, Hamilton said, "It's unknown to us, but in the last race if he finished the lap that got taken away from him, he would have been a couple of tenths ahead. Because of that mistake, it felt like they've come closer to us rather than us closer to them. There's a lot of work to do."
Verstappen on the other hand thinks that Mercedes is faster in Portugal and that even if he had taken pole, Hamilton would still have won for the mere fact that Mercedes had a faster car this season.
It might be a little too early to say if Hamilton was right or wrong but what is certain is that the rivalry between both drivers is here to stay and would only spur them further. We would see both drivers in action this weekend in Spain at the Spanish Grand Prix.
Leave a comment