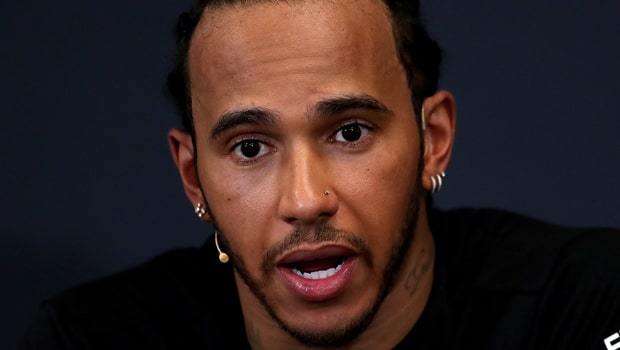 British racing driver Lewis Carl Davidson Hamilton has reserved some negative comments for Mercedes following their poor showing at the Singapore GP.
The F1 team fell short of expectations, despite Hamilton expecting them to be in the running for the title.
The World Champion was the man on the steering wheels for Mercedes, as they looked to salvage something meaningful far away in Singapore, but some errors cost him dearly. In the middle of the race, he was left in a dilemma as his car developed some strategic errors.
The racing driver eventually had to settle for a fourth-place finish, much to his dismay. Hamilton was partnered up front by pole-sitter Charles Leclerc on the front row with Ferrari's Sebastian Vettel and Red Bull's Max Verstappen right behind them.
Mercedes had a special strategy in the works to claim the title. They started really well, fighting off Vettel to slot in behind Leclerc on the opening lap. The F1 team opted to keep their World Champion out for longer than his rivals rather than go the route of attempting an undercut to claim the lead.
This plan did not pay dividends for Mercedes however, with Hamilton emerging from his pit stop behind the Ferraris and Red Bull.
Speaking with reporters after the race in a disappointing tone, "It's not been the weekend we wanted at all. I was all over Charles in the first stint and I think we had the pace to win this race, " Hamilton said.
"We discussed the possibility of the undercut in the strategy meeting this morning and I wanted to take the risk but then Ferrari decided to pit, so we did the opposite and stayed out".
"I pushed hard but after a few laps, the tyres started to drop off really quick. We made mistakes tonight, but in this team, we win and lose together", the five-time Formula One World Champion said.
Though Hamilton was humbled on the night, he managed to come out of the race unscathed. He has now extended his lead over Mercedes teammate Valtteri Bottas to 65 points with six rounds left to play.
Leave a comment