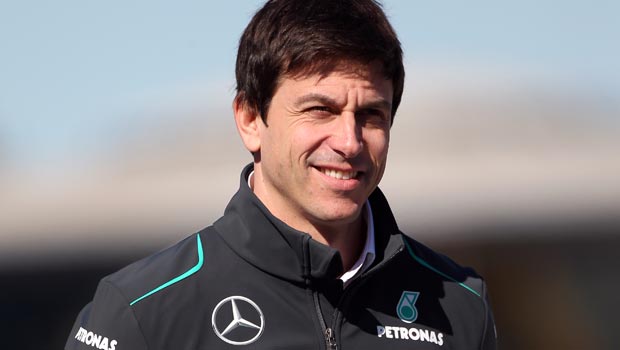 Chia sẻ bài viết

Nhận khuyến mãi
Nhận 25% khuyến mãi gửi tiền lên tới 2,000,000 VND

Mercedes boss Toto Wolff says the aim for the German team now is to maintain their advantage over the rest of the field after winning the first four races of the year.
The Silver Arrows have proven themselves to be the dominant force in Formula 1 so far this season, with either Nico Rosberg or Lewis Hamilton coming out on top in every race so far.
Despite winning every Grand Prix by a sizable margin, Mercedes have admitted they are concerned about the rest of the teams closing the gap on them during the European leg of the campaign.
Nearly every team in F1 is planning to introduce major upgrades for next week's Spanish Grand Prix in the hope of overhauling Mercedes.
Wolff says the German team will respond to the challenge of their rivals and are looking to make their own improvements to the W05.
Wolff said: "Our aim must be to increase the advantage we enjoyed at the last race.
"Our rivals are relentless in their efforts to close the gap.
"As a team, it is up to us to rise to the challenge: to take that relentless mentality to an even greater extent than those around us.
"If we are to build a sustained level of success in this sport, any small advantage must be seen as a platform upon which to build a bigger advantage."
Star driver Hamilton says he expects the next race in Barcelona to be a lot closer than previous outings, claiming the circuit will suit the aerodynamically strong Red Bull car.
Despite the threat of the Red Bulls, Hamilton is eager to get back on the track and try to claim his first ever win at the Spanish Grand Prix, which would make it four victories on the bounce.
"I've never won in Barcelona but I'm in a good place right now and I'm hoping that this will be the year, although it's clear who the fans' favourite will be," said the 2008 world champion.
Hamilton is currently 1.40 to win this year's Drivers' Championship, while the rest of the field can be backed at 3.00.


Leave a comment