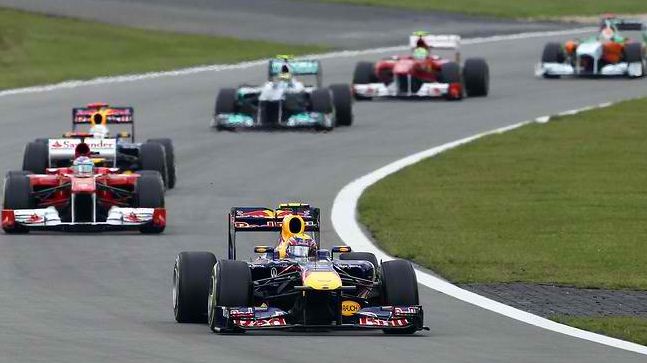 Share this story

Claim your Bonus
Get 100% up to SGD100 Bonus on your First Deposit

The Grand Prix Drivers' Association warned they will boycott this weekend's German Grand Prix if there is a repeat of last week's tyre blowouts.
Four drivers suffered blown tyres at last Sunday's British Grand Prix forcing the governing body of F1, the FIA, and tyre manufactures Pirelli to hold crunch talks.
McLaren boss Martin Whitmarsh had suggested teams may boycott the next race at the Nurburgring in the wake of the incidents at Silverstone on safety grounds.
F1 boss Bernie Ecclestone dismissed talk of a repeat of the 2005 US Grand Prix, when all but three teams withdrew from the race due to concerns about the tyres in the high-speed corners at the Indianapolis Motor Speedway.
However, the threat of drivers pulling out of the German Grand Prix was renewed on Thursday night when the Formula 1 drivers released a statement saying that at the first sign of a blowout, they would withdraw.
A statement read: "The drivers of the Grand Prix Drivers' Association wish to express their deepest concerns about the events that took place at Silverstone.
"We trust that the changes made to the tyres will have the desired results and that similar problems will not occur during the German GP weekend.
"However, the drivers have decided that, if similar problems should manifest themselves during the German GP, we shall immediately withdraw from the event, as this avoidable problem with the tyres endangers again the lives of drivers, marshals and fans."
Pirelli have made modifications for this weekend and have revealed they will introduce a new tyre in time for the next race in Hungary.
Leave a comment