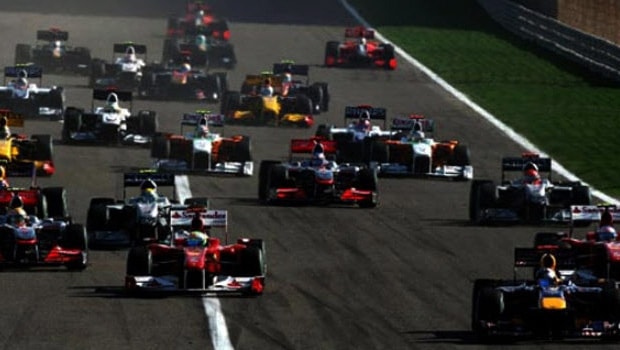 Formula 1 has released the calendar for the 2021 season and it is set to offer a lot compared to this year.
The season is expected to begin in Australia, the Melbourne GP, around March, as is the normal tradition. A total of 22 races have been decided on while an extra slot remains open for an additional race that might be announced later. The races would run from March to December.
2021 is expected to be a better year for Formula 1, as evident by the number of races projected to take place. The 2020 season was affected by the coronavirus pandemic, limiting the number of races to just 17, as the season kicked off in July with the Austrian GP. Most of the races this year also took place in Europe. Some of the venues in 2020 would not feature in 2021.
In 2021, races would take place, in usual fashion, across the world. The number of venues in the Middle East has increased to 3 with the addition of a street track in Jeddah, Saudi Arabia.
The Vietnam GP, which ought to have the 23rd slot, has been dropped due to political issues in the country, casting uncertainty that a race might hold there next year. Although it is not in finality as the race could be added to the list later, if things are settled. The Vietnam GP was expected to debut this year but was one of the races scrapped due to the pandemic.
The Dutch GP, holding in Zandvoort, returns in September 2021. The race was on schedule for this year but had to be moved because the organisers would not settle for a GP without spectators present, like other races this year. The Brazilian Interlagos is also expected to hold next year, although the facts surrounding it is yet to be completed.
Speaking on the development, chairman of F1, Chase Carey hinted that fans may be allowed into venues in 2021 as preparations are being out in place to make sure that the races proceed as normal; "We are planning for 2021 events with fans that provide an experience close to normal and expect our agreements to be honoured. We have proven that we can safely travel and operate our races and our promoters increasingly recognise the need to move forward and manage the virus. In fact, many hosts actually want to use our event as a platform to show the world they are moving forward. We are delighted to see Saudi Arabia become part of the schedule and are equally excited to return to the venues we hoped to race at in 2020."
The 2020 season would end in December with the Abu Dhabi GP.
Leave a comment