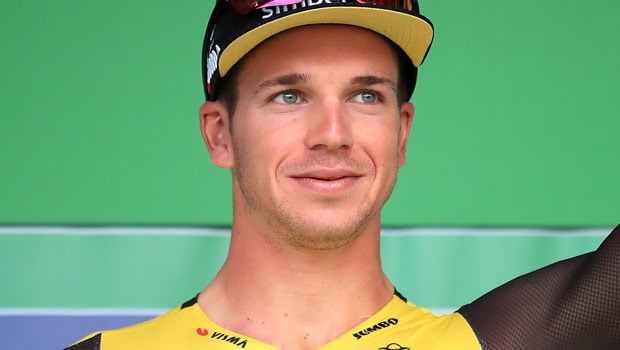 Dutch cyclist Dylan Groenewegen has been suspended for nine months over a crash that resulted in Fabio Jakobsen being placed in a medically induced coma in August.
The suspension was handed over to the cyclist by Union Cycliste Internationale (UCI) on Wednesday. It is hoped that his compatriot is out of coma soon.
The Jumbo–Visma rider was jostling for position with Jakobsen in the final metres of the first stage of the Tour of Poland before the pair collided.
24-year-old Jakobsen crashed into the barriers, colliding with a race official in the process. Groenewegen was eventually suspended while Jacobsen was taken to hospital where he underwent facial surgery.
Before announcing the suspension, the UCI referred the case to its disciplinary commission. According to the governing body, the Dutch rider admitted deviating from his line, leading to violating UCI regulations.
The cycling's governing body in a statement further stated that Groenewegen cooperated with the investigation and accepted to serve suspension until May 7, 2021. This corresponds to the date the incident occurred.
Also reacting via a statement, Jumbo–Visma said such decision bring about relief, and there is now perspective and clarity.
The organisation noted that the consequences of the crash were unfathomable. The company has now shifted its attention after the disciplinary case has been concluded. All it can do is to stay together with Dylan Groenewegen as he intends to overcome his worries while of the road.
In his reaction, Groenewegen said the crash would forever be a black page in his career, and he tendered a sincere apology for deviating from the line during the sprint.
While describing the consequences as very unfortunate and severe, the Dutch rider says he aware of that. As he sees this as a wise lesson for every sprinter, he said he is following Jakobsen's recovery slowly, with the hope that he returns to the sport completely.
Leave a comment