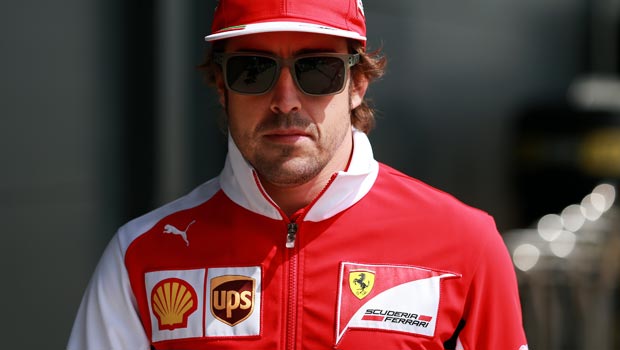 Ferrari's Fernando Alonso was quick to show his delight at coming second in the Hungarian Grand Prix as he admitted it felt like a "victory".
The Spaniard helped his team pick up their second podium finish of the season in what has been a disappointing campaign so far.
The Italian giants used a brave tyre strategy to give Alonso every chance of holding on for his place on the podium. Alonso used the same set of tyres for the final 31 laps of the race but he was almost caught by Lewis Hamilton late on.
Ferrari team boss Marco Mattiacci admitted it was a gamble but Alonso was delighted with the reward as he now looks to kick on for the rest of the season.
Speaking after the race, he told Sky Sports F1: "It was definitely a perfect time [to finish on the podium].
"It was a tricky race with some changeable conditions with some Safety Cars and rain and that obviously mixed the cars a little bit and we took the opportunity.
"The first Safety Car we were on the first corner, so we missed the pit-lane entry, and with that move (Daniel) Ricciardo and Felipe [Massa] overtook us. So that was a little bit of an unlucky position.
"Then with the last Safety Car we saw Ricciardo and Massa pitting, we had the opportunity to lead the race and to control the race from the lead and we thought that was the best decision. We struggled a little bit in the last part with the tyres but this podium obviously tastes like a victory."
Leave a comment