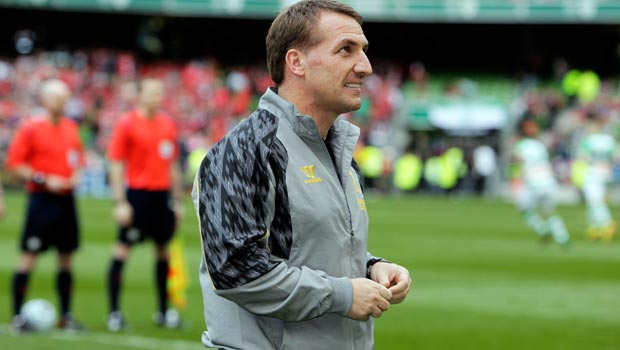 Liverpool boss Brendan Rodgers insists his side can continue to fire in front of goal even without former striker Luis Suarez.
The Reds were in sensational form in front of goal last season with Suarez, Daniel Sturridge and Raheem Sterling causing chaos for opposition defences.
After selling Suarez to Barcelona earlier this month, the club were thought to be close to signing Loic Remy from Queens Park Rangers.
However, the club pulled the plug on the deal at the 11th hour with reports suggesting it was due to medical grounds.
Rodgers has refused to explain the full reasons behind Remy's failed transfer, but he is adamant that the club have plenty of potential without Suarez.
He told the club's official website: "It's very simple, we have decided not to go ahead with the deal.
"It's unfortunate for the player – we're obviously disappointed – but there's nothing more to be said. We move onto other targets.
"Luis Suarez isn't a Liverpool player so I don't need to talk about or reference Luis Suarez.
"I'll just worry about the players I have, who showed in enough games last season and the season before, when we didn't have Luis, that we can score goals. That won't be an issue.
"I've seen a difference in Daniel since he came back; he has obviously got confidence from the World Cup and his season last year.
"We've got good speed. Raheem Sterling is always a threat – he's a joy to watch. I thought those three were really exciting."
Rodgers' side will be hoping to end the new season with some silverware and they are currently priced at 26.00 to win the Champions League.
Leave a comment