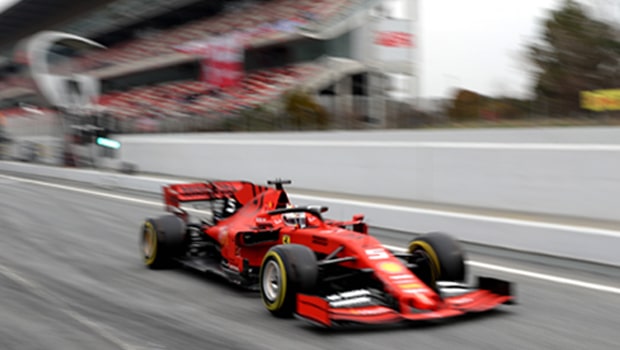 Ferrari boss Mattia Binotto insists they'll persevere with their practice of issuing team orders to their drivers, despite admitting it is 'not easy' on anyone involved.
The Ferrari pitwall issued a direct order to Charles Leclerc during Sunday's Chinese Grand Prix as he allowed team-mate Sebastian Vettel to overtake him for third spot, with the Mercedes' of Lewis Hamilton and Valtteri Bottas sweeping clear in front.
The decision was made as early as the tenth lap in Shanghai and Binotto has moved to elaborate on the thinking behind it, while praising Leclerc for his handling of the call.
"It's difficult as a team to give the order because we understand the drivers' need to battle to stay ahead as much as they can," explained Binotto post-race.
"It was certainly not an easy decision. I have to thank Charles, the way he behaved, again showing he is a good team player.
"There will be a time when the situation will maybe be simple inverted. As a team we need to always maximise the team points and in that respect I think we did the right choice."
Leclerc admitted to being 'frustrated' in his car when the order was given finished in fifth spot, though he suggested following the post-race debrief that he accepted the decision.
Vettel, who finished 20 seconds behind the Mercedes pair in third, says both he and Leclerc know that the team comes first.
"The priority always lies within the team. Charles is aware, I'm aware, we are fighting for the team. We're fighting for our own race," said the four-time world champion.
"Usually with this kind of stuff it's never pleasant, but it's also what goes around comes around, but we have so many races only time will tell whether we did something right or wrong."
Hamilton is 1.67 favourite to win the Drivers' Championship again this season with Vettel 5.50 and Leclerc 6.50.
Leave a comment