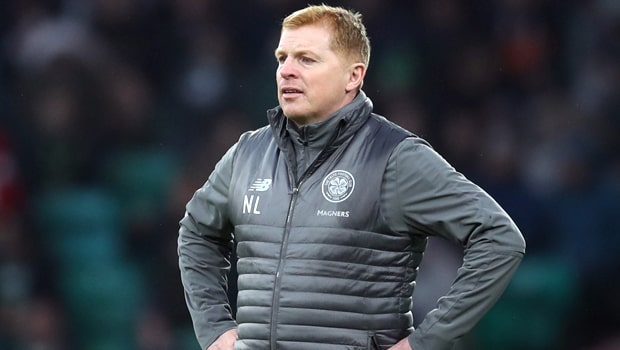 Neil Lennon doesn't feel Celtic's 3-0 Scottish Cup semi-final win over Aberdeen has guaranteed him the manager's job full-time at the Glasgow outfit.
The Parkhead club are within 90 minutes of an historic 'treble treble' as they'll now face Hearts in the Scottish Cup Final at Hampden Park next month.
Lennon was drafted in as interim boss in February when Brendan Rodgers walked away to become Leicester boss.
The former Hoops skipper and boss is only signed up until the end of this season and defeating Aberdeen hasn't changed anything, says Lennon. James Forrest, Odsonne Edouard and Tom Rogic all scored for Celtic as the Dons capitulated, finishing with nine men.
Lennon is poised to lead Celtic to their eighth consecutive Scottish Premiership title in the next fortnight, one that he suggests will belong to his predecessor and he is far from certain he'll be around next season.
He did however reveal that Dermot Desmond, the Scottish champions' major shareholder, had personally dismissed recent stories linking the club with high-profile coaches in a discussion with him over the weekend.
"It was highly pressured today," he said. "Whether it has any impact on my future, I don't know. I spoke to Dermot on Saturday and he said all the speculation is just noise and nonsense.
"I knew that anyway because these are class people I work for. I've worked for them before and know the way they work. So I know it's just conjecture and speculation.
They leave me to get on with the job which is obviously reassuring. But I didn't need that reassurance anyway.
"If we'd lost, the treble treble was gone and the great cup record was gone. So it was really important to negotiate that." There are 'no guarantees' in place as regards to his own future, says Lennon.
"[Dermot Desmond] is a tough man. He is very demanding, but that's why he is who he is. Again, I've had no guarantees, no reassurances, no promises. I'm here to do a job and I'm taking it game by game."
Leave a comment