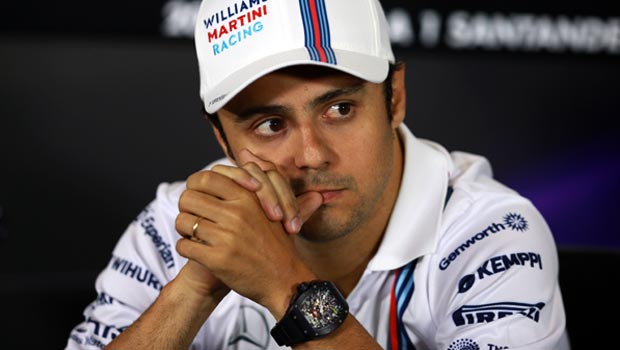 Felipe Massa has called on Williams to improve their trackside operations after he struggled to 13th place at the Belgian Grand Prix.
Massa was critical of his team's strategy during qualifying at Spa as they refused to change his tyres, leaving him at a disadvantage in the wet conditions.
The Brazilian was also hindered in the race on Sunday when debris from Lewis Hamilton's puncture became lodged in his car's floor in the early stages.
The 33-year-old finished without any points in Belgium and he believes that a lot of the blame has to lie with the team in the garage for failing to deal with problems efficiently.
Massa said: "We need to review and improve the procedures in many things, not just in that [the debris incident in the race].
"In qualifying we didn't do a perfect job in the procedures, so it's something I'm working on and pushing very hard, but the team is growing. I hope it's something that won't happen anymore."
Williams' vehicle performance chief, Rob Smedley, admitted that the team dropped points over the weekend and he hopes that going forwards there will be a significant improvement.
Smedley said: "We've probably dropped some points, it's fair to say.
"We're operating at a much better level than we were 12 months ago, that's clear, but we're not operating at a good enough level for winning races and eventually world championships."
He added: "Not just based on [Spa], but based on the journey this team is on, we do need to improve operations, and we will improve operations."
Leave a comment