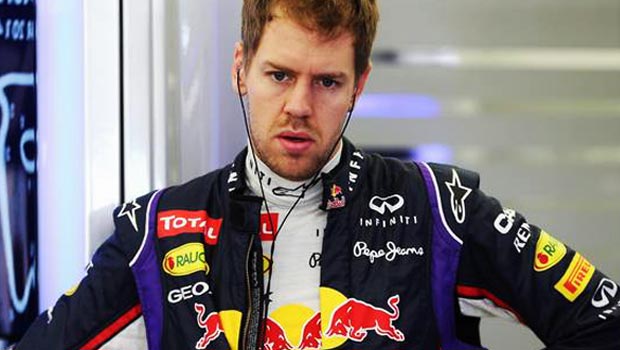 Four-time world champion Sebastian Vettel has admitted the Red Bull car has 'not suited' his driving style this season, with the German all but certain to relinquish his Drivers' championship.
The 27-year-old has struggled to get to grips with the RB10 this year and as a result has failed to claim a single Grand Prix victory from the 14 races so far.
Renault, who provide the engine for Red Bull, have failed to match the pace of Mercedes, and as a result the duo of Lewis Hamilton and Nico Rosberg have stormed ahead in the battle for the title.
Reliability issues have been a major problem for the defending Constructors' champions as well, with Vettel being forced to retire three times – in Australian, Monaco and Austria.
The German has shown some signs of improvement recently though and the 27-year-old secured a brilliant second at the Singapore Grand Prix, just his third podium finish of the campaign.
However, Vettel has admitted that this season's car doesn't suit his driving style and believes the team won't be competitive for the top spots until 2015.
"I think it is a characteristic of this year's car in combination with the downforce we have, with the tyres. It just maybe doesn't give me yet what I want in a certain area of the corner," he said.
"I think we got in a lot better shape in the last couple of races but there are still some things where we are a little bit too much on the edge."
Vettel is priced at 2.40 to win the Drivers' championship this year, but trails leader Hamilton, who is the favourite at 1.58, by a massive 117 point.
Racing action continues on October 5 when the lights go out in Japan, with just four races remaining after the event at Suzuka.
Leave a comment