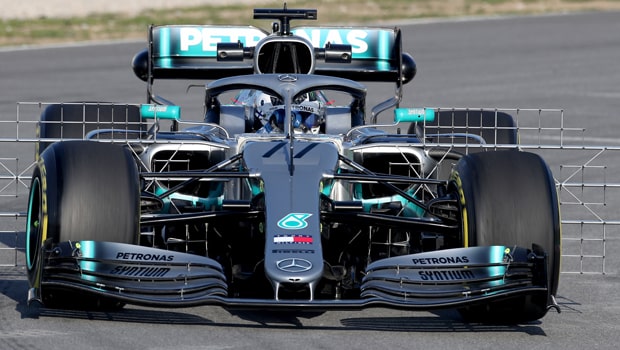 Valtteri Bottas says Mercedes are going to have to "unlock" their car if they are to compete with Ferrari in the forthcoming F1 season.
Testing is continuing in Barcelona ahead of the new season and Mercedes have been dominant in recent years, winning the world title the last five years in a row, Lewis Hamilton winning four of them.
Mercedes have been the leading constructor during those five years but Bottas is concerned that their period of supremacy may be about to come to an end.
Hamilton's team-mate says that Ferrari are ahead of Mercedes at the moment and the Finn admits that work is needed if they are to make it six titles on the spin at the end of the year.
Bottas said that progress was being made but more was needed in the coming weeks.
He told Motorsport.com: "I definitely feel improvements since last week with the stability of the car and with the overall downforce of the car, but we feel that we haven't unlocked everything that there is to unlock.
"We do still need to make improvements for sure but at least we have some time after testing to again learn more for Australia."
Hamilton won the drivers' title again last year with Ferrari's Sebastian Vettel finishing second.
Bottas was fifth in the standings, having failed to win a race throughout 2018 despite having eight podium finishes, seven of which he finished runner-up.
The 2019 Formula 1 season begins in just over two weeks, in Melbourne with the Australian Grand Prix which takes place on March 17.
Hamilton is 2.00 to win the drivers' championship again this year with Vettel 2.75 and Bottas 19.00. Mercedes is 1.70 to be the constructors' champion with Ferrari 2.50.
Leave a comment