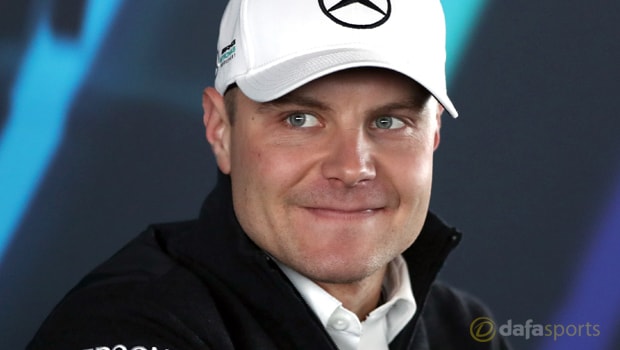 Valtteri Bottas insists he is raring to go as Mercedes prepare to head to the opening race of the 2018 season after a positive performance at pre-season testing.
The Finn enjoyed a strong maiden campaign with Mercedes in 2017 and he didn't appear to be affected by his late arrival as Nico Rosberg's replacement.
Bottas finished last term third in the Drivers' Championship, 12 points shy of second-placed Sebastian Vettel of Ferrari, and 58 points adrift of team mate and world champion Lewis Hamilton.
He claimed three race victories with his first ever Grand Prix triumph coming in Russia before he added further wins in Austria and Abu Dhabi.
The former Williams man earned a new contract with Mercedes due to his exploits but he is expected to mount a more serious challenge for the world title in 2018.
Mercedes go to Melbourne for the first race of the term on March 25 with a feeling of positivity after putting in a good showing at pre-season testing in Barcelona and Bottas, who is priced at 10.00 to win the 2018 Drivers' Championship, claims he is eager to get going.
Bottas said: "As a team we completed more than 200 laps and I put in more than 100 laps in the afternoon. So that's very positive and I'm very happy with the progress.
"Now we need to keep working for the week and a half before we travel to Melbourne. It will be interesting to find out where we will be.
"I think we still have issues with blistering on the softer compounds. Hopefully it will be different in Melbourne, but on the new track surface here in Barcelona we had some difficulties.
"The team has done a great job over the past two weeks. I really enjoy working with the team and I can't wait to get racing."
Leave a comment