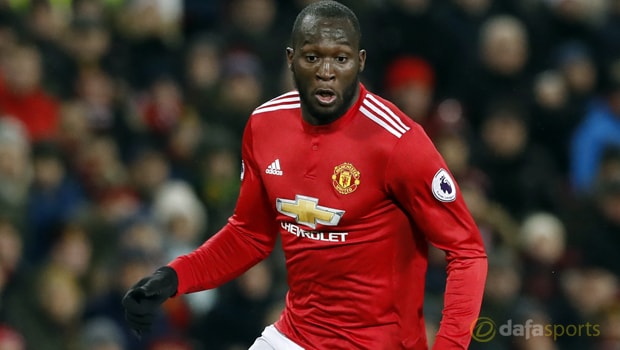 Romelu Lukaku feels he has earned the trust of Manchester United boss Jose Mourinho this season, insisting he is now the "on-field sergeant" at Old Trafford.
Lukaku has started 2018 in decent form, scoring eight times and laying on three further goals in 11 games thus far.
He faces another big test on Saturday as Liverpool come to Old Trafford in a battle of second against third in the Premier League.
The Red Devils are two points above their sworn enemies going into the game, and keen to hold their advantage going into the final two months of the season.
Since joining United from Everton for £90m in the summer, Lukaku has started 28 of 29 Premier League games. The Belgian has netted 23 goals in all competitions and is comfortable in the role he perceives he's been given by Mourinho.
"I think the manager in his mind thinks that I'm like his sergeant on the pitch, and that's strange for a striker because it's usually the midfielders," he told Sky Sports.
"I've always worked hard and I'm grateful but at the end of the day, I'm a striker and I have to score goals. He has been really good but I think he knows I have that soldier mentality."
Whilst scoring goals is key to his own success, Lukaku vows that he will always put the team ahead of himself. A belief that he insists has hardened since he left Everton for United.
He added: "I think the work rate I am delivering to the team is a lot and he knows he can come to me whenever.
I will always put the team first ahead of myself and that's something I told him, I said 'the team is the most important thing'.
"The desire to win is bigger than ever since I came to this club, because I always wanted to win and to chase trophies.
I always put that in front of my personal objectives and he knows that, and I think that's the reason why I'm playing all the time." Man United are 2.75 to beat Liverpool on Saturday.
Jurgen Klopp's team are marginal favourites at 2.70, with a fifth successive draw between the clubs priced at 3.20.
Leave a comment