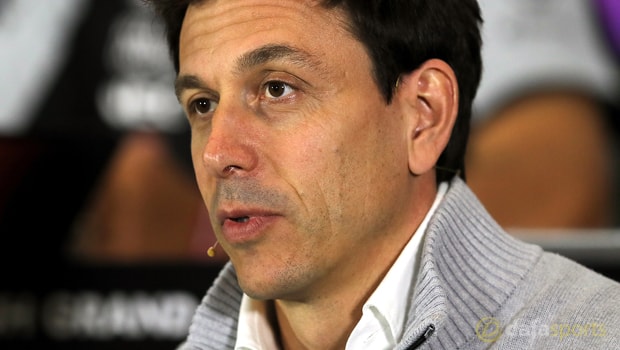 Toto Wolff insists Mercedes are taking nothing for granted despite their current advantage in the Championship standings.
Lewis Hamilton's win last weekend in Japan means he now sits 59 points clear of Ferrari's Sebastian Vettel and appears well on course for a fourth world crown.
However, with four races to go, there is still the potential for plenty of drama and Vettel's own plight appears to be providing Merc with some food for thought.
The Scuderia star has pushed Hamilton hard for most of the season but has seen his title chances compromised by recent retirements in both Singapore and Japan.
With the Brit winning on both occasions, Ferrari have been left licking their wounds and will be hoping for their revenge in the next race in the USA.
Hamilton is 1.80 to win at the Circuit of the Americas, with Vettel second in the betting at 3.00.
Despite holding a commanding position in both the Drivers' Championship and the team prize, which Mercedes currently lead by 145 points, Wolff insists there is no room for complacency at Brackley, especially with doubts remaining over the F1 W08.
"Something is certain only when it cannot be another way," Wolff said.
"This year we have seen one of the toughest world championships in a long time, and now we have to keep doing everything to make the season a success for us.
"Our car is still a diva. And Sebastian's fate in the last three races shows how fast things can change.
"In racing, the unpredictable can always happen and there are still 100 points in play. We will not take the foot off the gas until we have the title."
Leave a comment