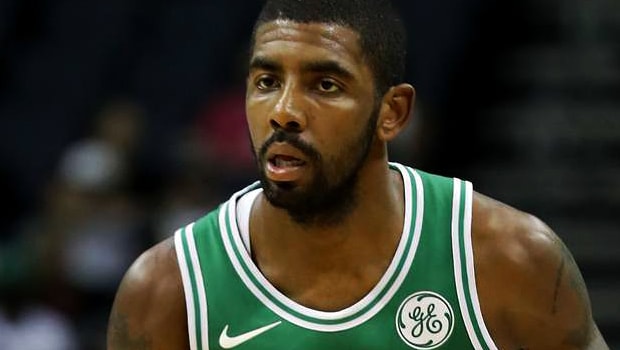 Kyrie Irving says he is enjoying himself in Boston after joining the Celtics from Cleveland Cavaliers during the off-season.
The 25-year-old joined the Celtics after six years with Cleveland, with suggestions he had grown tired of playing second fiddle to LeBron James.
Irving rejected these claims, always insisting the move was down to him wanting a change of lifestyle and he certainly appears to be adapting well to life in Massachusetts.
Having grown up in New Jersey, the point guard has a natural preference for the pace of life on the East Coast, an issue that clearly bugged him during his time in the Midwest.
Keeping Irving happy will clearly be key to Boston's Championship chances this season and he appears to be settling nicely.
The Celtics are currently 9.50 for the NBA title, with the Cavs 5.50 and reigning champions Golden State the clear 1.53 favourites.
Ironically, Irving's first competitive match for his team pits him against Cleveland on October 18 and he will be keen to prove himself against some familiar faces.
The former Duke student is clearly enjoying his new chapter, with the buzz of Boston seemingly rubbing off on him.
"It's exciting to be back on the East Coast," Irving told the Boston Globe. "It's fast-paced.
A lot of different cultures, food, and people. You get it all, especially in Boston. I was talking to my best friend the other day: It's a really major city.
"Coming from Cleveland, the Midwest, where the culture is different. And then you move to the East Coast – into Boston – and it's so real [and] alive. An ongoing, thriving city. Consistently. No matter what hour throughout the night."
Leave a comment