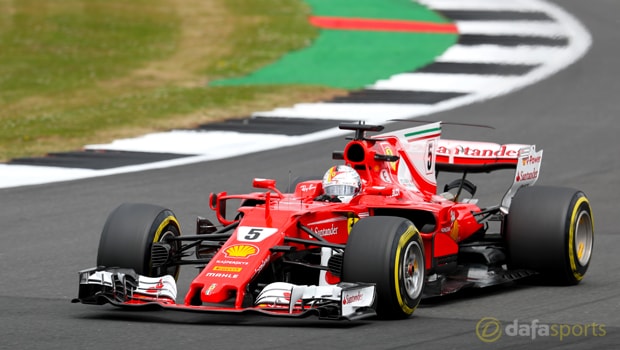 Sebastian Vettel says he is confident about Ferrari's chances of success at all of the remaining races on the 2017 Formula 1 calendar.
The German saw his lead in the World Championship cut to seven points on Sunday when Mercedes' Lewis Hamilton took the chequered flag in Belgium.
However, Vettel has the perfect chance to bounce back this weekend at his team's home race, the Italian Grand Prix.
Ferrari are based just down the road from Monza in Maranello and a fourth career win at the circuit for the current leader would set him up nicely for the rest of the season.
While neither Silverstone nor Spa suited the Scuderia, the improvements they have made to the SF70H suggest they now have the pace to compete against their rivals.
Vettel is 3.80 to win this weekend, with Hamilton the 1.53 favourite, while they can be found at 2.70 and 1.44 respectively for the 2017 World Championship title.
Following years of inconsistency, it appears Ferrari are finally getting their act together in the title race.
Their number one driver certainly appears confident, admitting he expects the team to be able to compete at all of this year's remaining races.
"The car was very good. We didn't change too much compared to Silverstone which shows, on the one hand, that Silverstone was just a bad weekend," Vettel said.
"But we improved the car also, especially in race pace, very strong. We were, on average, a second at Silverstone, so it's a big step.
"I'm very, very happy. I think we are on the right track and I don't think we have a circuit we should fear, going from now."
Leave a comment