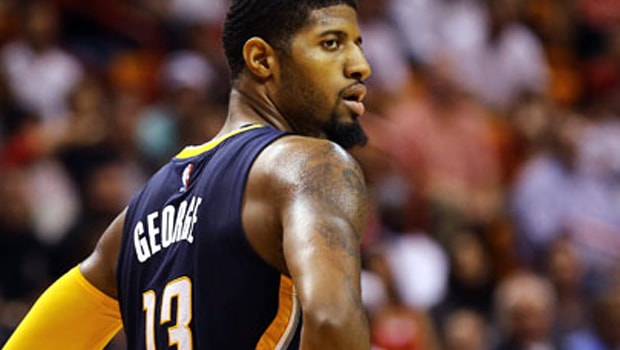 Steven Adams has backed Paul George to lift the Oklahoma City Thunder to new heights following his recent move.
The 27-year-old was recently traded from the Indiana Pacers and the deal is rated as the league's prime off-season pickup to date.
George is tipped to add an extra dimension to the Thunder on both sides of the ball, with his link-up with Russell Westbrook providing fresh suggestions of a potential shot at the Western Conference Finals.
Oklahoma lost in the first round of play-offs last term but seem in better shape ahead of the start of the new season in October.
Billy Donovan has also brought in the likes of Patrick Patterson and Raymond Felton and are currently 34.00 to win the Championship, with reigning champions Golden State the 1.53 favourites ahead of Cleveland at 5.50.
Adams is heading into his fifth season with the Thunder and will be looking to learn off George.
The Kiwi believes having the four-time NBA All-Star around is only going to help his team progress in the upcoming campaign.
"It should be good, man," he told the assembled media at his Auckland coaching camp.
"They bring in really good people who fit well into the locker-room because all that matters, because you could bring in a really good player, but if they screw up the locker-room you'll still lose games. And the whole point is winning games.
"The front office does a great job of analysing them as a person and then bringing them in.
We're just lucky that Paul George is really, really good [as well]."
Leave a comment