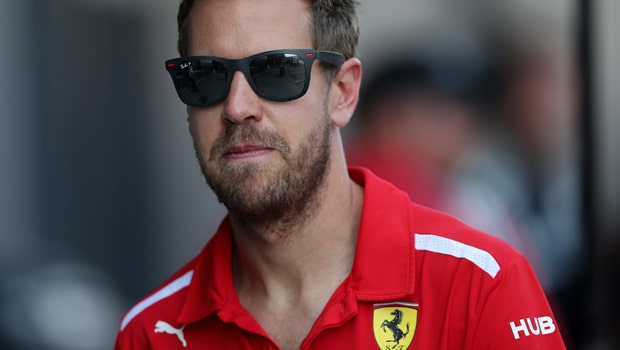 Sebastian Vettel says that Ferrari are in good shape going into the first Formula 1 race of the 2019 season.
The season starts in Melbourne, with the Australian Grand Prix on Sunday, and Ferrari seem poised to be a bigger threat to the recent dominance of Mercedes after setting good times in testing in Barcelona.
Vettel has been runner-up to Lewis Hamilton for the last two years and is hopeful Ferrari can provide more of a test in the coming months.
The German won the Australian Grand Prix last year and then the following race in Bahrain. However, he couldn't maintain his form, finishing 88 points behind Hamilton, who has now won in four of the last five years.
Vettel said of the prospects of a stronger Ferrari performance this year: "Yeah. We got a bit lucky with the race last year… and grabbed the win. But there are no problems at this stage. Obviously you can't do better than last year's results but … the spirit is good.
"Hopefully going away from here we are in the position as the hunted, that's the target."
Vettel is joined by a new driver for the forthcoming season, with Kimi Raikkonen being replaced by Charles Leclerc in just his second season in Formula 1, and Vettel feels the two are "free to race" each other despite the team indicating the German would be given priority.
Vettel added: "It is very clear we are free to race. Charles will do his best for himself and the team – it is the same for me." Vettel is 2.80 to win the Australian Grand Prix, with Hamilton 2.50 and Leclerc 5.00.
Leave a comment