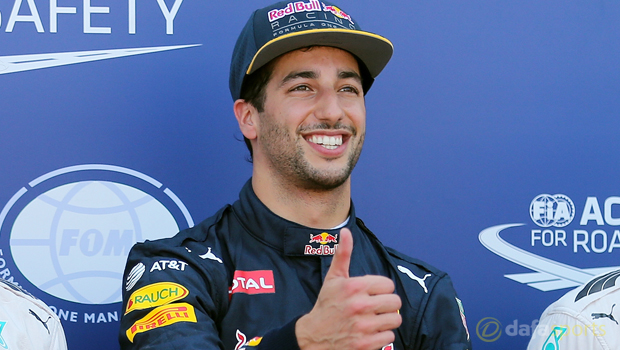 Red Bull's Daniel Ricciardo insists he is not surprised at being linked with Ferrari but has not had a call about replacing Kimi Raikkonen for next season.
The Australian currently has a contract with the Milton Keynes-based outfit until the end of the 2017 campaign but that has not stopped him being linked with a move away.
Red Bull have struggled to close the gap on Mercedes over the last two seasons, with Ferrari emerging as the German manufacturers biggest rivals.
Recent speculation has claimed that Ferrari are keen to strengthen their team with a new driver to further enhance their opportunities of bridging the gap.
It is understood that Ricciardo, Force India's Sergio Perez, Williams' Valtteri Bottas and Carlos Sainz of Toro Rosso are all on their wanted list.
Ricciardo, who is priced at 15.00 to win the Austrian GP outright, insists he does not blame the Italian outfit for being interested in his services but has ended talk of a move.
"It's like last year, I understand if they were to make a change I'm a driver on their list," Ricciardo said. "Am I the only driver on that list? Probably not. Am I their top pick? I don't know.
"They haven't made anything clear to me. There haven't been any calls saying 'we're going to get rid of Kimi, we want you, can you do it with your contract?' this or that.
"I'm aware they'd be interested, I don't blame them. But other than what's been said in the media there's been nothing else, honestly."
Leave a comment