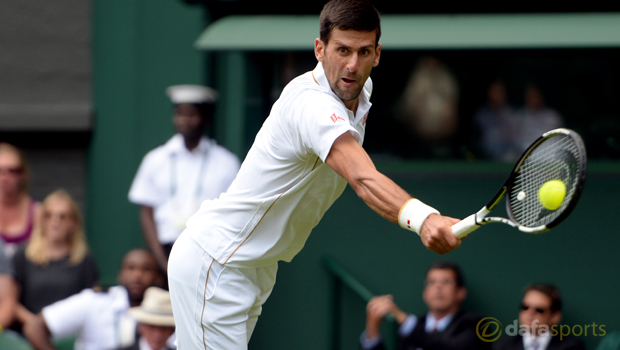 Britain's top men's player Andy Murray has praised the consistency levels of world number one Novak Djokovic and believes his dominance is unmatched.
Murray has brought coach Ivan Lendl back into his ranks as he tries to return to the kind of from which saw him win an Olympic gold medal, the US Open and the Wimbledon crowns.
The Scot's form has been inconsistent since he parted with Lendl in 2014, although he has reached the final at the two Grand Slams this season, only to lose to Djokovic on both occasions.
The Serbian currently sits head and shoulders clear of any challengers and has done so for the past 18 months as he dominates the men's game.
Djokovic will be looking to defend his SW19 title this year as he bids to become the first man since Don Budge in 1938 to win five Grand Slams in a row.
The leading British hope admitted that he admires the standard Djokovic can maintain and believes it is something he has never seen before.
Murray said: "The amount of finals he's played, there's been barely any matches that he's played that you'd call upsets in the last, I don't know, 15, 16 months, since Doha last year.
"He made, what, every single final through until he pulled out in Dubai earlier this year.
I don't know if that's ever happened before, where someone's pretty much gone over a year consistently reaching the finals of tournaments.
That's the most impressive thing. "In an individual sport, if you have a really bad day, wake up, you feel terrible, you lose at this level.
He hasn't had really any of those results or those matches over the last few years. That's impressive."
Leave a comment