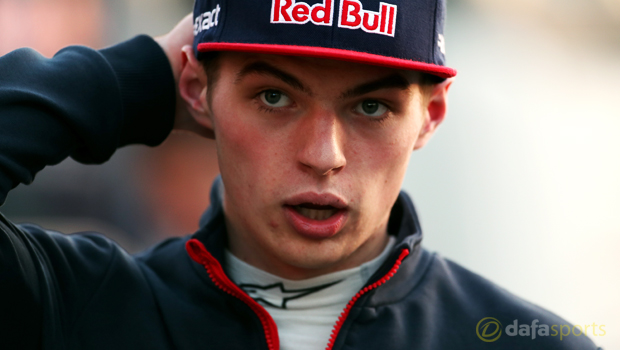 Teenager Max Verstappen has been given a Formula 1 drive for Red Bull for the remainder of this season.
Verstappen has been promoted from the junior team Toro Rosso, with Daniil Kvyat going in the opposite direction.
The Red Bull announcement comes in the wake of a nightmare Russian Grand Prix for 22-year-old Kvyat, who crashed into Ferrari's twice within two corners at his home circuit.
Verstappen last season became the youngest race-driver in F1 history and he has quickly thanked Red Bull for the opportunity that is being given to him as he joins new teammate Daniel Ricciardo for next week's Spanish Grand Prix.
"The next step in my relatively short career so far is an amazing opportunity," he said.
Red Bull Racing team principal Christian Horner feels that Verstappen is an outstanding young talent, fully meriting his promotion.
"Max has proven to be an outstanding young talent.
His performance at Toro Rosso has been impressive so far and we are pleased to give him the opportunity to drive for Red Bull Racing," said Horner.
He went on to outline that Red Bull's positon means both drivers will be able to continue their respective developments throughout the remainder of the current season.
Horner feels that Kvyat will benefit from returning to familiar surroundings at Tore Rosso.
"We are in the unique position to have all four drivers across Red Bull Racing and Toro Rosso under long-term contracts with Red Bull, so we have the flexibility to move them between the two teams," he added.
"Dany will be able to continue his development at Toro Rosso, in a team that he is familiar with, giving him the chance to regain his form and show his potential."
Verstappen is 41.00 to win next week's Spanish Grand Prix. Championship leader Nico Rosberg is 2.20 to extend his perfect start to the new season with another race win.
Leave a comment