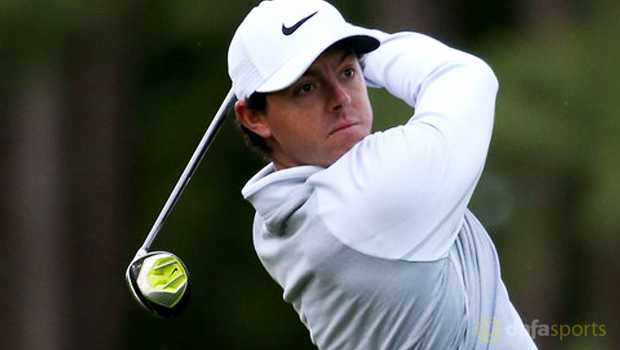 While some big names have ruled themselves out of contention for golf's Olympic tournament in Rio de Janeiro, Rory McIlroy has reaffirmed his intention to play.
The Northern Irishman says he owes it his country and former Ryder Cup captain Paul McGinley to be in Rio and commit himself to winning the gold medal.
McIlroy says that golf's powerbrokers need to ensure attitudes towards the Olympics are altered quickly or else he says the sport's return to the Games will be short-lived.
"It's being played in Rio this year and Tokyo in 2020, I'm not sure if we're going to have another opportunity to win a gold medal after that, depending on what happens," McIlroy said.
"If we don't somehow change the narrative of getting people more excited about it… I'm worried."
The likes of Adam Scott, Louis Oosthuizen, Charles Schwartzel and Marc Leishman have ruled themselves out of playing in Rio in August, but McIlroy is committed to the event.
Europe's 2014 Ryder Cup-winning captain McGinley has been installed as Team Captain for Ireland this summer and McIlroy says he owes it to his friend to give his all.
"Paul is the Irish team captain and he is so into it," McIlroy added.
"He's more into it than I am quite honestly, but because he is, I would feel like I am not only letting him down, I'd let the country down as well. Paul is a very close friend of mine and if I didn't play I'd let him down big time.
That's why I want to go and give it my best shot." While he admits he is unsure where exactly Olympic gold would rank in his list of career achievements, the four-time major champion wants to win it and let the fullness of time dictate how it is viewed.
"I don't know how that will stack up against the other things I've done in my career now, but maybe I might look back in 20 years' time and a gold medal might be one of my crowning achievements in the game. You never know," he added.
"It's an opportunity to do something you've never done before."
McIlroy is 7.50 to win a second US Open crown next month at Oakmont, while Scott is 23.00 to win the season's second major title.
Leave a comment