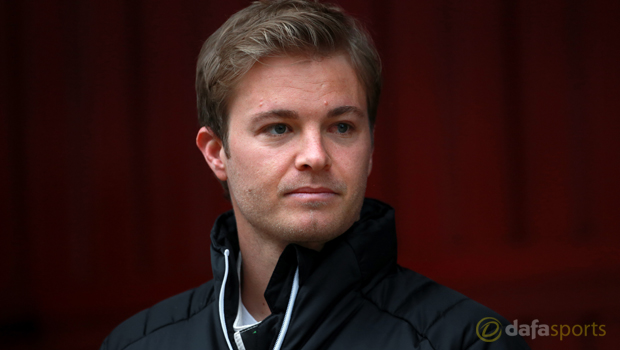 Nico Rosberg believes Mercedes and Ferrari will be the two outfits battling it out for both championships this season, with the German dismissing the rest of the field.
The 30-year-old was edged out by Silver Arrows team-mate Lewis Hamilton for the second year running last season as the Brit clinched the individual title for the third time in his career.
Mercedes retained their Constructors' Championship with another string of solid performances but they did face a bigger challenge from Ferrari, who made considerable gains from their 2014 disappointment.
The Maranello-based outfit failed to win a single race two years ago and they ended up down in fourth in the team standings, with both Kimi Raikkonen and Spaniard Fernando Alonso struggling to challenge for a podium spot.
Sebastian Vettel arrived from Red Bull in 2015 to replace the Spanish driver and the German impressed in the famous red colours in debut season.
He picked up victories in Malaysia, Hungary and Singapore and pushed Rosberg all the way in the hunt for the runners-up medal, finishing 44 points behind his compatriot.
Ferrari are expected to continue to make more improvements this term and the early displays in pre-season testing suggest a close battle could be on the cards.
Rosberg will be hoping he has enough to claim a first world title and he expects the same battle to crop up once again when the action gets underway in Australia in March.
"There are some teams that gave strong impressions, but of course it mainly will boil down to Ferrari and us," he told the official Formula 1 website. "There are others we need to watch but who are at the moment no real threat."
First up is the Australian GP on March 20 and Hamilton will be aiming to replicate the winning performance witnessed Down Under last year, while Rosberg will be looking to go one better than the second place he achieved.
Leave a comment