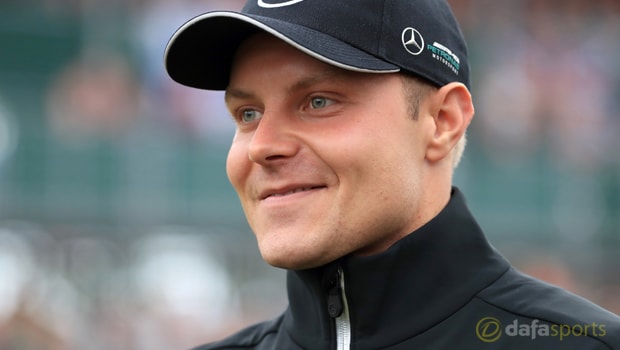 Valtteri Bottas says there is still plenty for him to work on despite impressing in his maiden season at Mercedes.
The Finn swapped Williams for the Silver Arrows earlier this year and proved their faith was justified by winning in Russia, Austria and Abu Dhabi, while he also made eight other podium appearances.
That was enough for him to finish third in the Drivers' Standings and with team-mate Lewis Hamilton claiming the world title, it meant a fourth Constructors' crown for the team.
Despite his own exploits, Hamilton's success resulted in him taking most of the limelight but the composed Bottas showed on occasions that he is not there to simply appease the Brit, who has a history of run-ins with his previous team-mates.
The drivers are now enjoying some downtime but the 28-year-old is clearly already looking ahead and despite his strong maiden season with the Silver Arrows, feels there are plenty of areas where he can improve.
Bottas admits he was pleased to help Mercedes claim another team prize but says he needs to become as consistent as Hamilton if he is to become world champion.
He told AS newspaper when asked if he was satisfied with the year: "I have to say not really. As a team it was very good, but on my part I'm not happy.
"I knew it would be a difficult job and I would have to work hard to get good results, but I expected more."
"There were times this year when I could have been faster but also times that I was faster than him, so I'm working hard and believe in myself."
Leave a comment