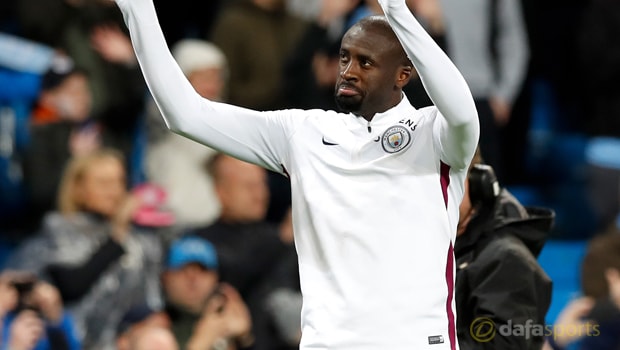 Departing Manchester City midfielder Yaya Toure is adamant he would like to stay in the Premier League and is not looking for a big pay day.
The 34-year-old is leaving the Etihad Stadium at the end of the season after a successful eight-year stay in Manchester.
He was given an emotional send off on Wednesday following the 3-1 win over Brighton and he will hoping to play a part during Sunday's final game against Southampton.
Toure has won three Premier League titles since arriving from Barcelona in 2010 and he is determined to stay in England.
His agent Dimitri Seluk claimed last week he would repay half of his wages to his new club if his performances are poor and Toure is adamant money is not on his mind.
He told Sky Sports: "Of course, I want to stay in England, but I will take some time, thinking as always to choose the right one.
"I have maybe one or two years more to play. To go to China or Abu Dhabi, it looks for myself to get more money.
"Of course, people are going to be happy to get more money, but that's not my point of view.
"Definitely there have been other clubs but I have to compare all the situations and if it's good for me or not."
Southampton are 7.00 to win on the final day, with the draw 4.50, while Manchester City are 1.44 to grab all three points.
Leave a comment