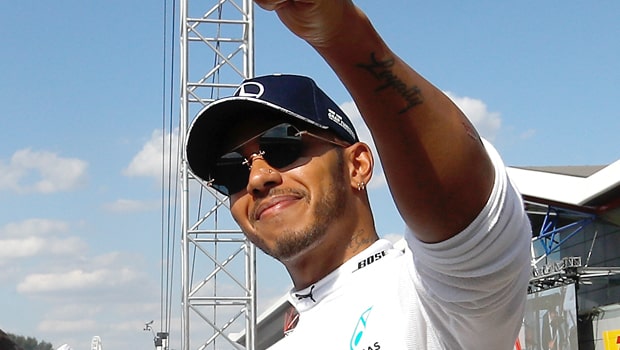 Mercedes driver Lewis Hamilton insists Sunday's win at the Singapore Grand Prix was a "monumental moment" for the team as he moves closer to another Drivers' Championship title.
The British star stormed to pole position after one of the best laps of his career even though the Silver Arrows were expected to struggle last weekend.
Both Red Bull and Ferrari were tipped to fare better at the street circuit but Hamilton held onto his first place to beat Max Verstappen.
Ferrari star Sebastian Vettel finished in third and Hamilton's Championship lead is now 40 points.
The former McLaren man has won four of the last five races and he admits Sunday's success was special.
"Coming here and knowing the performance of Red Bulls…if you look at the history, they have always been on the first two rows for probably the last 10 years, or at least the last eight," said Hamilton.
"And the Ferraris, at least the last five or six years, have been right there as well.
They had picked up their pace and we knew that they would be spectacular here this weekend and so it was going to take something quite special for us to leapfrog them.
"I know that not a single member of the hierarchy, like James Vowles or Toto (Wolff) probably, really didn't think that was possible yesterday – maybe more of them.
"So it was really quite a monumental moment for us as a team." The next race on the calendar comes from Russia and Hamilton is 2.10 favourite to win at the end of this month.
Leave a comment