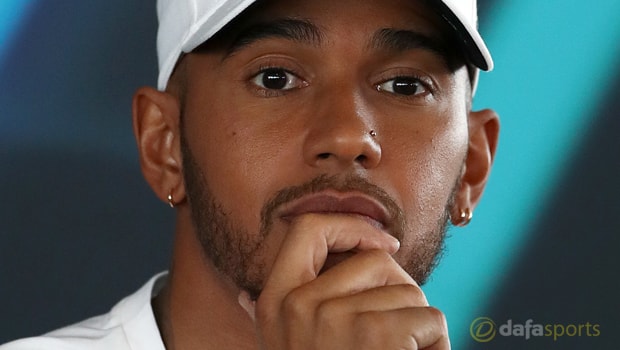 Mercedes have blamed a software bug for the misjudgement that effectively cost Lewis Hamilton victory in the Australian Grand Prix last weekend.
The four-time world champion appeared to have the opening race of the season at his mercy but Sebastian Vettel was able to seize the initiative with a pit-stop that saw him overtake Hamilton during a period when the virtual safety car was deployed.
Hamilton appeared in control of the Melbourne race after leading until lap 20 before pitting and coming out six seconds ahead of Kimi Raikkonen, who had stopped a lap earlier, and nearly 13 seconds behind Vettel.
Vettel pitted during the Virtual Safety Car period to pit and came out ahead of Hamilton, much to the Briton's dismay.
Hamilton could not engineer a way to get by the German and so, despite setting the pace all weekend, he failed to win the race.
Mercedes' trackside engineering director Andrew Shovlin has pinned the blame on software.
"We discovered there was an issue with the software that was telling us that at that point Lewis was safe and that Vettel would drop out behind us," he said.
"It was an offline tool that we created these delta lap times with, and we found a bug in that tool that meant it gave us the wrong number.
"With any of these things, we look at what went wrong, work out how to solve it and then put the processes in place to make sure we don't have a repeat."
Hamilton is 1.44 to win the Drivers' Championship this season, while Vettel is 4.20.
Leave a comment