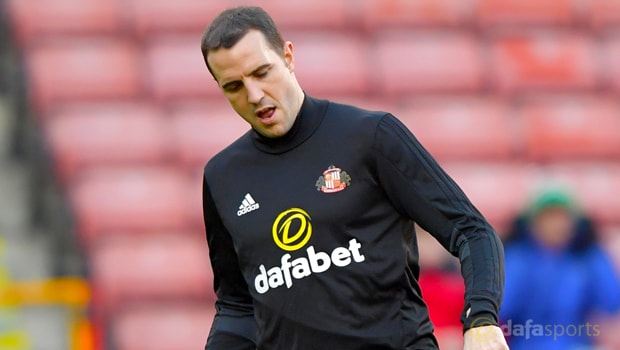 Sunderland defender John O'Shea isn't ready to hang up his boots just yet.
O'Shea admitted he'll have to discuss his Sunderland future at the end of this campaign, though the 36-year-old Irishman is not keen on the notion of retiring just yet.
O'Shea has had a long and successful career, picking up five Premier League titles and a Champions League during his stint at Manchester United.
"When you retire from playing it's a permanent retirement and there's no going back.
Whenever I speak to former pros or teammates, they all say to play on for as long as you can," he told the club's website.
"When I wake up in the morning my body still feels good – believe me, if it didn't I'd be the first one to admit it and finish up."
While he has resolved to play on after this season, he admits there is a chance that it won't be at Sunderland.
The Black Cats are bottom of the Championship and look doomed to slip down to League One, ensuring back-to-back relegations for the Wearsiders. O'Shea though isn't going to throw in the towel just yet.
"First and foremost, I'm concentrating on helping the team between now and the end of the season. That's the big thing; that's the only thing," he added.
"We have eight games remaining this season and eight opportunities to pick up the points we need to get ourselves out of trouble.
"After that we can sit down and talk about my future, and whether I'm playing here or somewhere else next season."
Sunderland are 6.00 to win Friday's game at Derby. The home side are favourites at 1.57, while the draw is 4.00.
Leave a comment