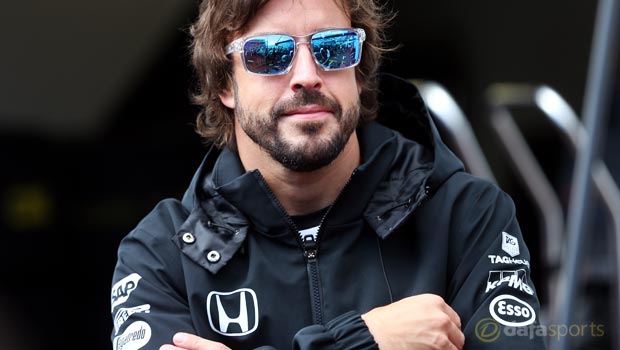 Fernando Alonso has admitted that the 2015 campaign is already a write off for McLaren and has revealed he is already planning for a much improved 2016.
Alonso returned to McLaren this season but has failed to have any impact alongside team mate Jenson Button.
McLaren endured another poor showing last time out at the Canada Grand Prix after Button was forced out of qualifying with an ERS problem .
The weekend continued to get worse for the team as both drivers were forced to retire with unrelated exhaust issues
Alonso has now retired four times in six races this term, while Button has also failed to see the finishing line on three occasions.
The two-time world champion believes McLaren have made some positive steps so far in 2015, but insists he must be realistic and start looking ahead to next season.
Alonso said: "With the position we are in and the performance we have, I think concentrating on next year is the clever option for us now.
"I don't have any problem starting every single race from the pit lane if we keep improving the car.
"That's the main priority now, to concentrate on next year's performance, so let's see what the team can offer.
"I do think the progress has been quite amazing until now, so the second part of the season is a question mark for us, but we are all very optimistic."
The former Ferrari man admitted that although plans are already in place for next year McLaren will still look to pick up as many points as possible starting with the upcoming Austrian GP.
He added: "We're still seeing great progress every weekend, and we hope Austria will be the same. Our most important focus is reliability, so that we can get the most time on track in order to make the biggest improvements we can.
"This is a very physical circuit with four long, fast straights and heavy braking in the corners, so it'll be challenging for our package, but it's a really interesting track to race on."
Leave a comment