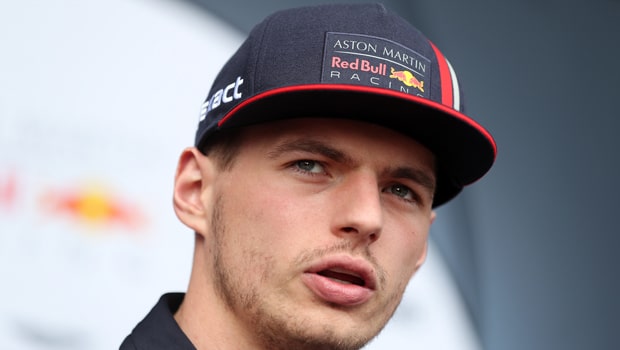 Red Bull team boss Christian Horner says Max Verstappen is vital for the future of Formula 1 and claims he is the best driver in the world.
The first eight races of this season have underlined Mercedes' domination of the sport with Lewis Hamilton winning six races and team-mate Valtteri Bottas the other two. However they played second fiddle to Red Bull in Austria, Verstappen winning the race.
That victory puts him third in the drivers' standing, behind the Mercedes duo and Horner claimed that, having a car that matched Mercedes would put the Dutchman in position to seriously threaten Hamilton's dominance.
Ahead of the British Grand Prix at Silverstone this weekend, Horner told the Guardian: "From what I see here and now I would absolutely back Max. The sport is crying out for more drivers like Max Verstappen.
"I think it would be great to see all them fighting. Verstappen versus Hamilton, with [Ferrari's] Sebastian Vettel and Charles Leclerc thrown in as well, that would be phenomenal.
"It feels like the elements are starting to come into place. We have the best driver in the world in my opinion, a fantastic design team and now an engine partner that is starting to deliver and close that gap, which has been our achilles heel."
Talks are still taking place over rules and regulation changes due to arrive in 2021 which Red Bull hope will close the gap at the top of the drivers' and constructors' rankings.
Hamilton is leading the 2019 drivers' championship by 31 points from Bottas with Verstappen another 40 points behind in third. Hamilton was the winner of the British Grand Prix for the four years between 2014 and 2017 with Ferrari's Sebastian Vettel last year's champion.
Hamilton is at 1.53 to win the British Grand Prix this weekend with Bottas 5.25 and Verstappen 9.00.
Leave a comment